Originally, I trained as a dancer at Northern Ballet before becoming an actor and find I can't help but approach roles physically. As an actor I trained in clowning and physical theatre with Philippe Gaulier, Frantic Assembly, Theatre de Complicite, John Wright, Spymonkey, Phoenix Dance, Animikii Theatre and RashDash.
Recently I have branched into movement direction. It all started when last minute I volunteered to fill in for someone and ended up running a movement audition workshop for Company of Angels co-production with Northern Stage 'Apples'. I absolutely loved encouraging the actors to be bold and truthful, finding ways together to explore the embodiment of the characters.
This led me to apply for movement direction roles, there is no clear path way into Movement Direction (apart from training at Central). So, I was lucky enough to be offered the role of Movement Director on a one woman show, 'Joy of Cam'. It won Best Newcomer at the Greater Manchester Fringe.
---
Joy of Cam
---
Gemma Davies, Performer:
"Having worked with Josie I can say with confidence that she brings invaluable knowledge and expertise. She is able to bring the best out of people whether they are new to movement work or not"
Chloe Beale, Director:
"As a director, it's always brilliant when someone comes prepared and with lots of ideas, and her enthusiasm for the project was always at the forefront. The steps we took to build in the movement in the piece were really accessible and everyone put a bit of themselves into the work. I would definitely work with Josie again and recommend her movement direction to everyone"
---
One Good Night
---
Recently I was Movement Director on Aisling Caffery's 'One Good Night' at Hope Mill Theatre, directed by Alyx Tole. This one act play explores rape and sexual assault.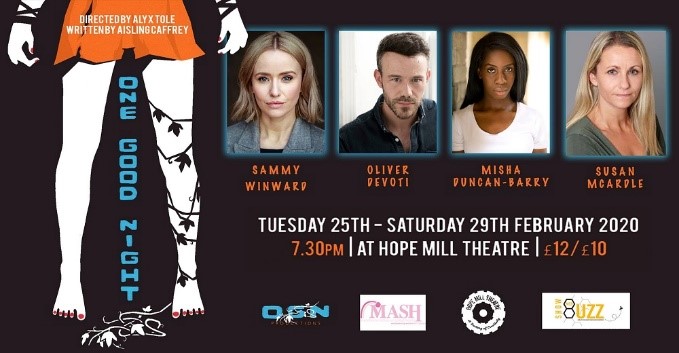 "Josie is an asset to any rehearsal process. Through her work on One Good Night, she gave strength and confidence to the actors and helped develop a connected and reactive performance team. She does all of this with care, sensitivity and knowledge"
AISLING CAFFREY, WRITER
"I had the absolute joy of working with Josie on the production of One Good Night at Hope Mill Theatre. Josie worked with us as movement director and not only did she always work with enthusiasm & passion but her vision, choreography & capability of collaborating with the actors to bring out their best work made the production the success it was"
ALEXANDRA MAXWELL, PRODUCER
---
Footloose
---
When I direct, my top priorities are keeping the room safe, collaborative and playful. As an actor I love when the rehearsal room is explorative, where you can feel comfortable to fail hard and fail big! I've learnt from some formidable directors.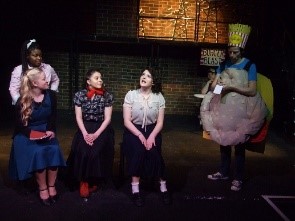 My first time directing a full-length production was as a visiting lecturer at the University of Cumbria in 2018, I had a blast with the final year students putting on 'Footloose'. It was a mighty challenge even designing the set myself, I learnt lots and got some great feedback from the students and audiences loved it!
---
---
I have been lucky enough to have the opportunity to hone my craft regularly by directing script in hand performances for the formidable ADP in Manchester. Anything from a one man show to a devised piece with 7 women! There's a very quick turn around with only one rehearsal and around half an hour to tech the show. This has given me plenty of confidence in making essential and quick decisions whilst working under pressure.
---
Greater Manchester Fringe
---
Last year, I directed a wonderful one woman show, written and performed by my very good friend, Victoria Tunnah. I didn't really have to do much to be honest, she was so natural and connected to her words. The show was on at the GM Fringe and got a great response. We loved working together and I ended up joining her theatre company Bluestocking as Co-Artistic Director.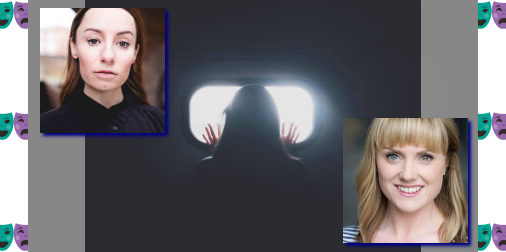 "And thanks to director, Josie Cerise, her movements were natural and contained a good energy throughout. Nothing felt forced, which is in keeping with the writing style"
MEGAN RELPH, NUMBER 9